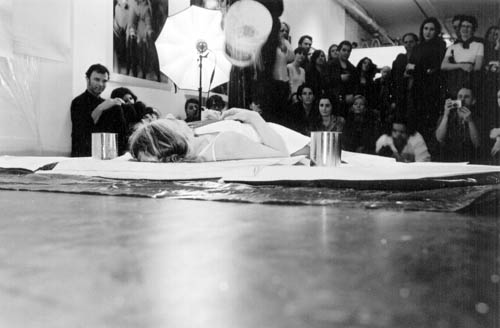 LaBomb Theresa Byrnes PERFORMANCE 2003
"LA BOMB"May, July and August 2003 - Photographic Gallery Soho, St Mark's Church NYC, Howl Festival NYC. Ecofeminist PerformanceBombing the earth is rooted in hating the mother. I seek to expose the sado-masochism that makes war possible. I suggest that before we can put an end to war we must transform our relationships. I conclude that knee-jerk patriotism is equivalent to pornography and the abuse of women.
Video - Paul Garrin
Assistants - Frank Morales, Howard Jones, Sussanah Norris-Linsday.